About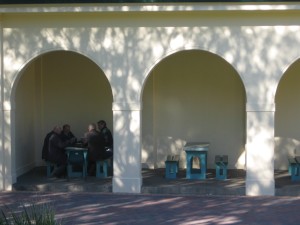 Welcome to BONDI BANTER, a tapestry of personal recollections, historical fascinations, current observations and stuff of all things Bondi, past and present.
'Bondi' comes from the aboriginal word, 'Boondi' which refers to the 'sound of the sea tumbling onto the beach.'
I acknowledge the traditional owners and custodians of the lands on which I work and live, and with which this blog is concerned. I pay my respect to all Elders, past, present and emerging, and through them, to all Aboriginal and Torres Strait Islander peoples.
I'm a Bondi girl…I was born in Bondi, grew up in Bondi and I still live in Bondi. There have been a couple of years here and there, where I lived in nearby suburbs, but even then, I spent so much of my time in Bondi that I have pretty much been a Bondi local all of my life. My roots are in Bondi and many of my friends and family live here and grew up here so I've always had a very strong relationship to this place.
Bondi – the beach, the suburb in its broadest sense, and the Junction – has featured in so many key markers of my life.
I am passionate about a lot of things concerning Bondi including its history, the way it was before I was around, the changes I have witnessed over the years, the ongoing development of it being a tourist hotspot and huge money spinner and its future.
So this blog was probably an inevitability.
please join the banter…
Carolyn, the bondimermaid
May 2010