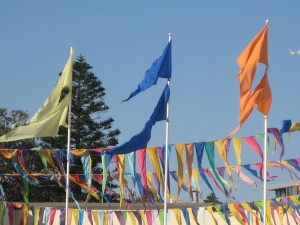 Today was a stunningly beautiful warm autumn day in Sydney, 26 degrees and it's almost mid-May. Of course Bondi just shone.
Great day to be starting this blog.
You could say I'm a Bondi girl…I was born in Bondi, grew up in Bondi and I still live in Bondi. There have been a couple of years here and there, where I lived in nearby suburbs, but even then spent so much of my time in Bondi that I would say I have pretty much been a Bondi local all of my life. My roots are in Bondi and many of my friends and family live here and grew up here so I've always had a very strong relationship to this place.
The beach looked so inviting today, not many people on the beach at all and the water was a lovely aqua colour.
I had my heart set on getting into the water for a swim today but ended up having to finish some work up and of course the end of the day arrived way too quick. bugger!!